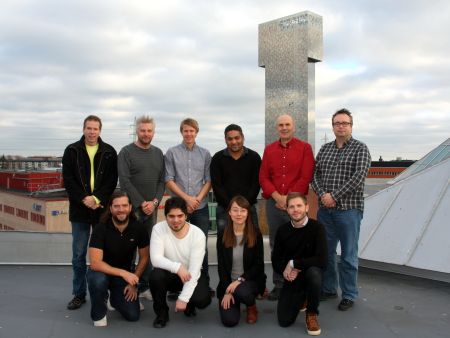 Jan, Peter, Stefan, Yasir, Henrik, Jonas
Erik, Volkan, Ada, Markus
Sweden Connectivity is a product and engineering company. We work with application development of hardware and software designs for reliable connectivity solutions for mobile wireless devices. Our expertise ranges over Cellular, WiFi, Bluetooth, GPS, NFC and RFID. The company also provide network servers supporting our products for mobile phone and web applications under our trademark Vixualizer.
In our work, we provide reference designs for hardware and software products, tools, measurements and comparative studies for best-in-class connectivity solutions. Education, training and know-how transfer are also important services we provide to our clients. The company is iOS and MFi licensees.
Consulting services may vary from deep hardware and software development and integration to project and product management. We have the competence and know-how to cover applications from the user interface to the antenna via most Internet networks.
Our engineers have a worldwide client base, with some of the most successful mobile companies, and provide the best performing connectivity solution products on the market.
Do not hesitate to contact us with your questions.